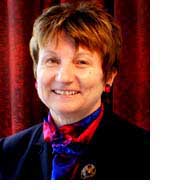 Bullying 999 is the website of Karen McIvor.

Allow me to introduce myself. I am a social psychologist with a B.Sc (1st Class Honours) in Psychology, and a Ph.D. for my research on bullying and harassment in the police service: both from the University of Surrey. I continue to have loose connections with the University and act as an occasional lecturer / workshop facilitator on the subject of bullying and harassment in the workplace.

Past projects have included:

working with the police and police federation in advisory and training capacities, for example post-resolution request examination of procedures and the authoring of a report dealing with the business case for dealing with bullying and harassment;
helping a local authority to set up a strategic approach to bullying and harassment engaging representatives from across the organisation in the process;
identifying staff concerns about, and procedural weaknesses for dealing with, bullying and harassment for a Government department seeking to improve their organisational climate following disappointing staff survey results;
conducting a no-blame bullying and harassment investigation for a PCT to identify how and why the initial problem was allowed to escalate to a situation where a number of staff members had either left the organisation or were on long-term sick leave; and
further PCT work identifying staff concerns relating to the issues and the organisation's approach to the problem of bullying and harassment.

Previous research posts include that of Research Fellow at the University of Portsmouth on the DTI (now BERR) /Amicus (now UNITE) the Union's Dignity at Work Partnership sponsored project identifying effective interventions for bullying and harassment. This country-wide work, across the private, public and third sectors, engaged employees, trade unionists and managers from a wide range of organisations and occupations in the process.

In addition to project work and research, I am also involved in workshops and speaking engagements on the links between bullying/harassment, stress and organisational culture. In addition to awareness-raising talks to managers and employees, public speaking engagements have included the Capita Briefing Managing Stress in the Police, and Cardiff University's Dignity at Work Policy launch. I was a member of the expert panel discussing 'Bullying: The State of British Workplaces' at the Bullying & Harassment at Work Conference at the CBI, and keynote speaker at a UNISON conference.

During the course of my research and subsequent work I have become increasingly aware of the bi-directional links between bullying and harassment and stress levels within an organization. The Health and Safety Executive's Stress Indicator Tool locates bullying and harassment as a major stressor with just one instance attracting 'red light' status warranting immediate attention. Both fields of research point to the importance of organisational culture in guiding perceptions of accepted and acceptable behaviour within the working environment. For this reason my own work very much focuses on social and organisational approaches to bullying / harassment (including equal opportunity and diversity issues) and stress.

Having served for eighteen months as a member of the Advisory Committee for Ethics at the University of Surrey, I am acutely aware of the sensitivities associated with work in this field. My work is conducted professionally and with ethical considerations taken into account.