Bullying999 is able to offer a range of services delivered by Dr. McIvor.

Consultancy and committee work: No organisation can afford to be complacent about bullying and harassment in the workplace. It is estimated that 10% of workers are affected at any one time impacting on both the morale and productivity of the workforce. Even if your organisation compares favourably with others it is prudent to have appropriate systems in place. Findings from the Dignity at Work Partnership project highlighted the need for a strategic approach in tackling the problem. I am able to offer advice on policy, awareness raising, monitoring, and a range of potential interventions. I am also prepared to serve in an advisory or participatory role on organisational committees addressing bullying & harassment, stress, organisational change, etc.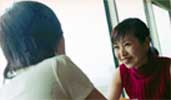 No-blame investigations: : This is suitable for situations where the organisation wishes to identify any failings in its current anti-bullying / harassment processes and procedures. The aim of the investigation is not to apportion blame, but rather to learn from a painful experience and to prevent recurrence. It offers the opportunity for all members of a troubled team, including the alleged perpetrator, to express their thoughts and concerns about working relationships and behaviour, including the causes, effects and levels of support. The outcome is a full report detailing all the issues and making recommendations for the future.

Research: Research addressing issues of bullying and harassment in the workplace requires a particular level of sensitivity and skills. I am able to advise on, and conduct a range of, both qualitative (interviews, focus groups etc) and quantitative (telephone and postal surveys) research on behalf of clients. A full report or briefing is presented and post-research support and advice offered. All research carried out by me will be conducted with discretion: sensitively, effectively, in a timely manner, and according to ethical guidelines. Confidentiality is assured.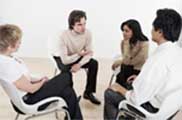 Awareness Raising and Training: I offer presentations, awareness-raising sessions, and workshops on the subject of bullying & harassment. Particularly popular are sessions on policy creation and describing the relationship between bullying and harassment and stress and the influence of organisational culture on both. Workshops can offer the opportunity for delegates to explore the culture of their own organisation and to consider the ways in which this might impact on perceptions of acceptable behaviour and confidence in the organisation's commitment to dealing with the problem. These sessions are highly interactive and engage participants, who are encouraged to think about the effects of bullying on the individual, the team and the organisation, and to reflect upon their own behaviour.